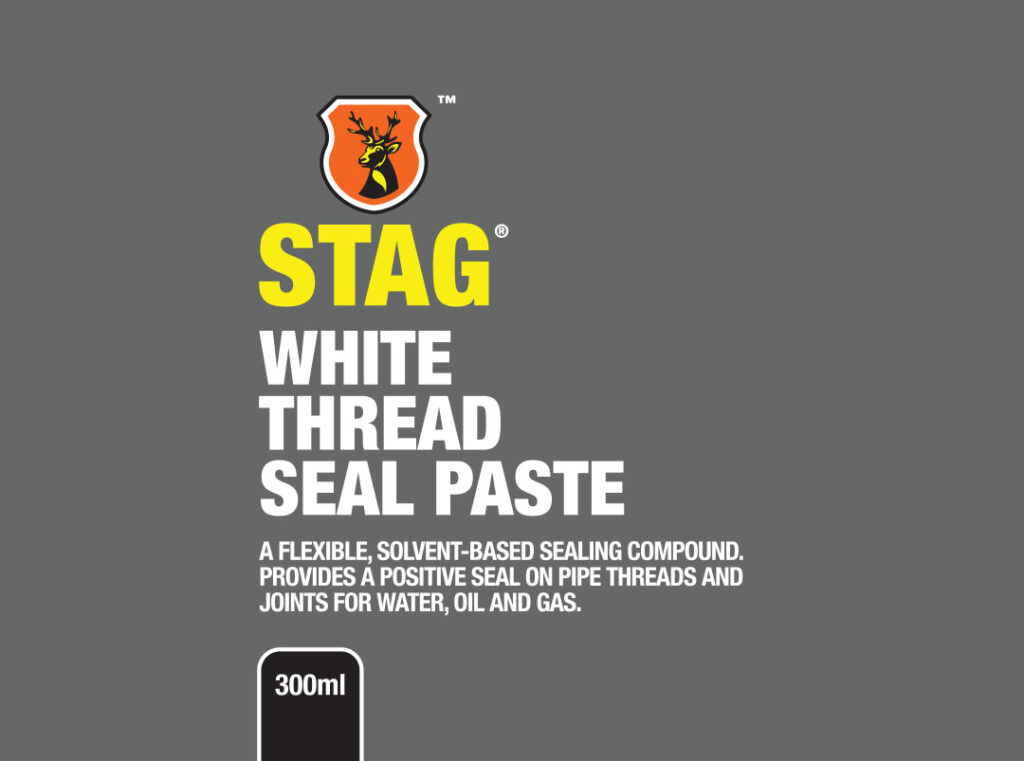 STAG - White Thread Seal Paste
APPLICATIONS
A flexible, solvent-based sealing compound. Suitable for most standard applications where PTFE tape is used. Can be used on ferrous and nonferrous metals. Formulated specifically for systems where vibration is present.
ADVANTAGES
Brush is supplied and reaches small and intricate threads. Easy to apply and reapply. Multi directional application. Anti-corrosive repels water and humidity resistant. Oil, lubricant and dilute acid resistant. Lead free. Will not chemically bond plastic piping. Withstands temperature up to 150 Degree Celsius.
EASY TO USE
Multi directional application advantage. Apply with the brush that is supplied with the container. Above 50mm pipe a normal paint brush may be used. Curing time of 30 minutes is advised for pipes larger than 50NB.
TECHNICAL DATA
White paste. Available in a 300ml plastic container. Shelf life is 12 months. Store between temperatures between 4 degrees and 40 degrees Celsius.
PRECAUTIONS
Causes eye damage.
Harmful if swallowed
Causes skin irritation
Toxic to aquatic life.
If swallowed or splashed in eye, flush with generous amounts of clean water.