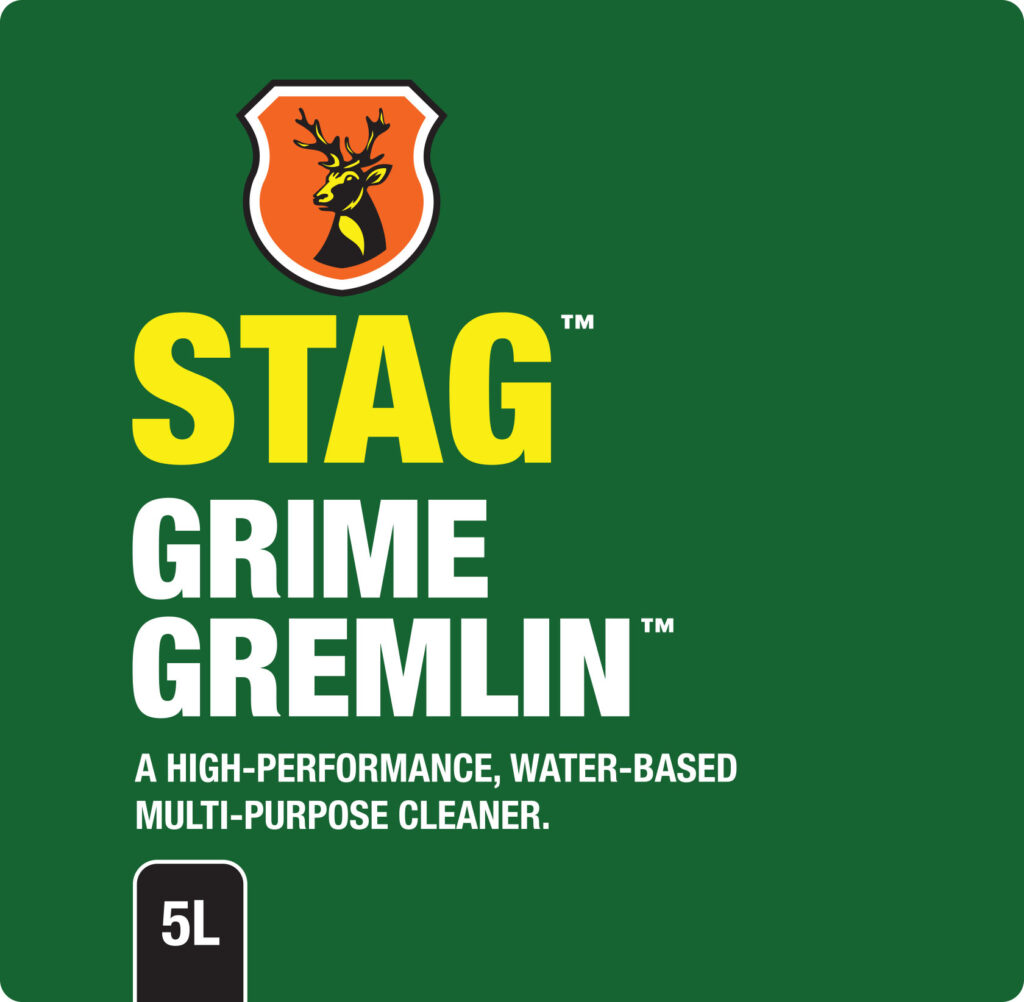 APPLICATIONS
Grime Gremlin is high performance industrial degreaser. It can also be used as a multipurpose cleaner.
Grime Gremlin is water based.
It is free from Ammonia, Bleach, Caustic Soda, Formaldehyde, Lead and solvents and is non-flammable.
For use on Engines, Machinery, Garage Floors and Forecourts, Flooring, Household Surfaces, Aluminum, Brass, Ceramic, Chrome, Concrete, Glass, Steel, Plastic, Porcelain, Travertine and Vinyl Sheet Flooring.
ADVANTAGES
Can be used in confined spaces without giving off toxic vapors. It is 98% bio degradable. Can be diluted. Safe to use with high pressure equipment.
Non Poisonous. 
Breaks down and washes away stubborn grease and grime.
EASY TO USE
Grime Gremlin is a transparent liquid and can be used at full strength for heavy duty cleaning. It can be diluted for medium soiled areas and general cleaning at a ratio of 1:10. For light cleaning a solution of 1:100 dilutions are recommended with water.
For heavy duty cleaning spray affected area and leave for 15 minutes. Respray if needed after the 15 minutes and wash off with clean water.
For medium and light duty cleaning, spray affected area and wipe off, with a clean cloth or paper towel straight away.
Can be used to remove stubborn stains from clothing materials. Apply caution with delicate fabrics. 
Do not use in concentrated form on painted surfaces, unless coating is to be removed.
TECHNICAL DATA
Transparent liquid.
Available in 20Lt, 5Lt, 1Lt spray bottle and 1Lt refill plastic pack.
Shelf life is 24 months provided the container is sealed. Use within 12 months once opened.
PRECAUTIONS
Causes eye damage.
Harmful if swallowed
Causes skin irritation
Toxic to aquatic life.
If swallowed or splashed in eye, flush with generous amounts of clean water.