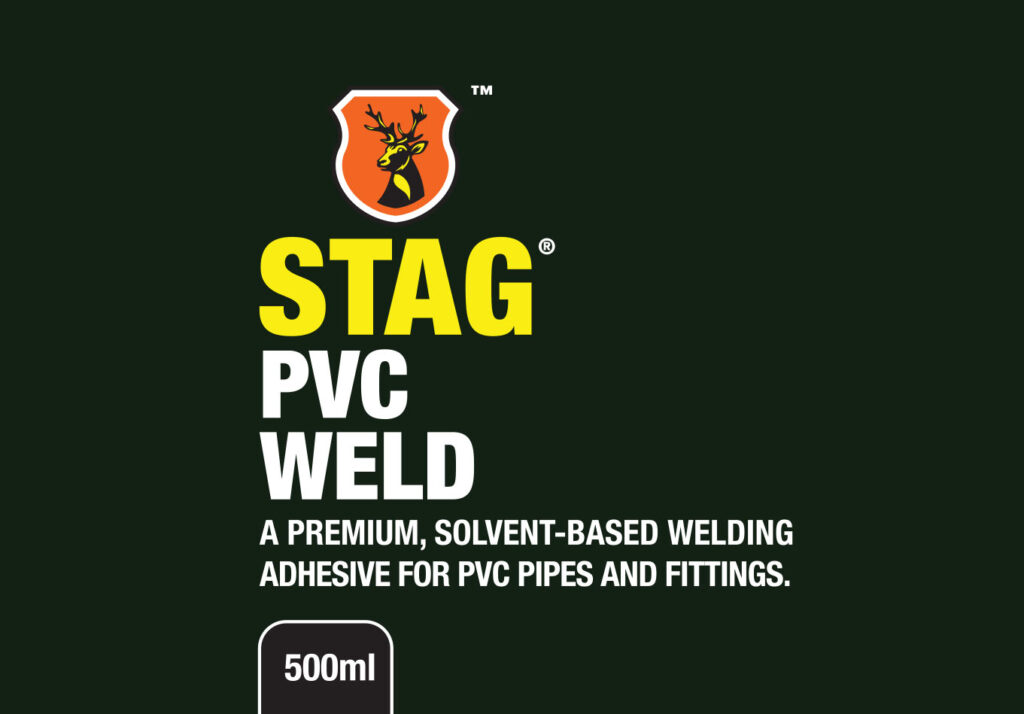 APPLICATIONS
A solvent based welding adhesive, formulated to provide a strong, effective joint and seal on low- and high-pressure rigid PVC pipes.
ADVANTAGES
A premium, solvent -based welding adhesive for high- and low-pressure PVC pipes and fittings. Blue colour indicator for visual identification.
EASY TO USE
Ensure surfaces are clean and dry for optimal adhesion. Apply STAG PVC weld to both surfaces. Join evenly together immediately. Allow to dry for a minimum of 10 minutes before handling. Leave for 8 hours before exposing to normal serviceable conditions.
TECHNICAL DATA
Light blue liquid.
Available in 500ml steel tin.
PRECAUTIONS
Causes eye damage.
Harmful if swallowed
Causes skin irritation
If swallowed or splashed in eye, flush with generous amounts of clean water.
Store and use in temperatures below 40 Deg Celsius.
Use in a well-ventilated area.
Store well away from children, pets and untrained personal. 
Ensure product is firmly sealed after use.
May cause dizziness if inhaled.
Highly Flammable