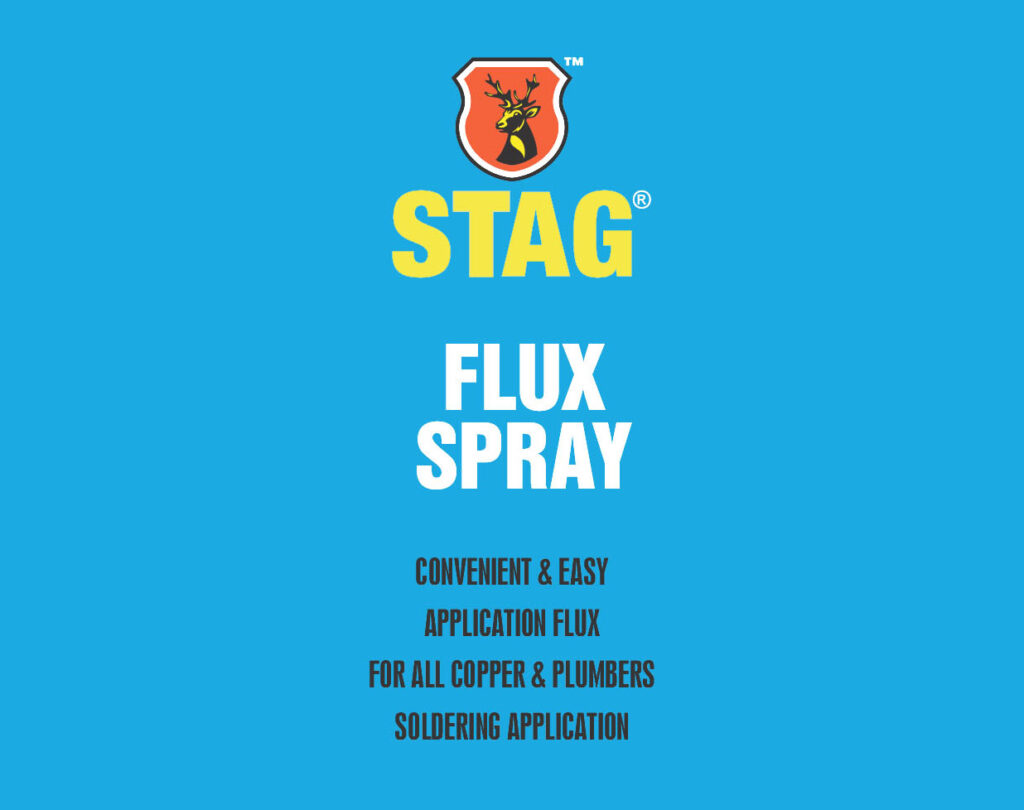 APPLICATIONS
For all general soldering applications. It is designed for easy application for all copper pipe and fitting applications. Designed to clean the surface of the copper and brass before soldering and promote the flow of hot solder to form watertight joints. For domestic use and industrial use. Can be used on 460/0, 460/1 and 460/2 grades of copper.
ADVANTAGES
No wastage of product when applying the product. Lasts longer. No mess.
EASY TO USE
Two sprays on the pipe where is to be soldered. Clean with a clean cloth or paper towel. Repeat with the fitting. Another two sprays on the pipe. Insert the pipe into the fitting and solder as normal.
TECHNICAL DATA
Transparent liquid. Available in a 100ml spray bottle.
PRECAUTIONS
Contains additives that are volatile and corrosive.
Do not spray directly into at an open flame.
Do not spray in or at eyes, nose and mouth.
Always store away from children and pets.
Store in a cool dry place.
Do not mix with any other chemical.
Wear safety goggles when applying.
Avoid spraying onto surfaces prone to corrosion.