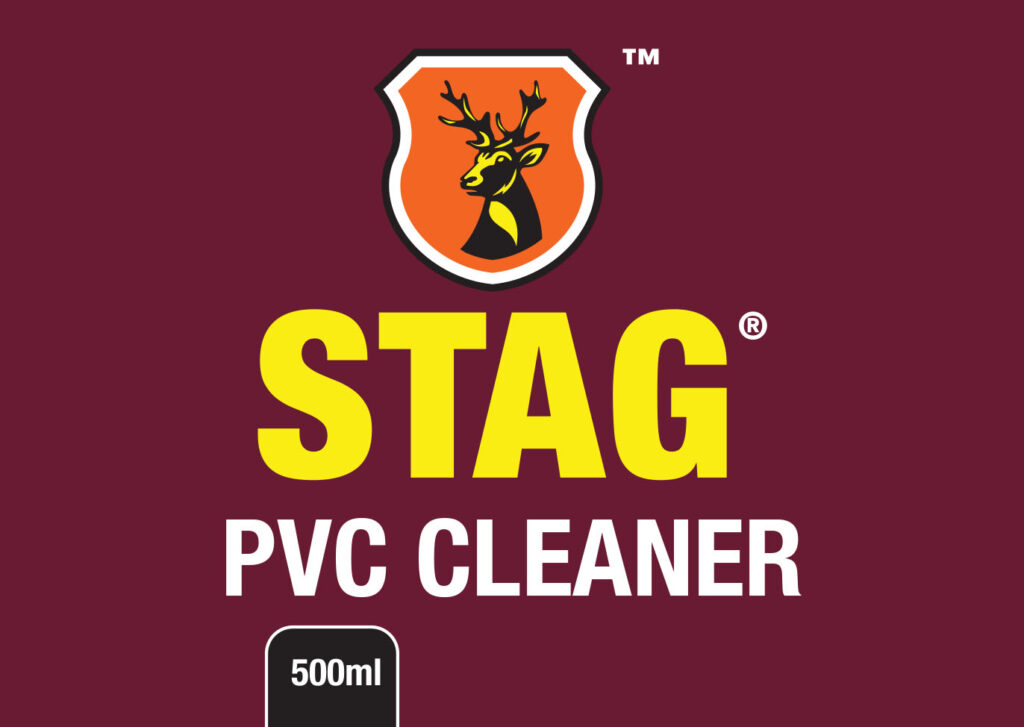 APPLICATIONS
Solvent based cleaner designed to clean rigid PVC pipes and fittings.
For use on low- and high-pressure PVC pipes.
Removes oils, grease and dust residue
Fast evaporation eliminating surface softening of PVC.
May also be used to remove residues on HDPE and PP before work commences.
Not suitable for use on flexible or highly plasticized PVC
ADVANTAGES
Ensures a clean surface free of oils.
Attacks the PVC and aids with a strong weld when used with PVC Weld.
Reduces the faded colour of PVC pipe when pipe is left in the sun for an extended period.
EASY TO USE
Apply to a clean dry cloth or paper towel. Wipe areas of PVC pipe that are to be glued. Ensure both surfaces to be glued are wiped properly and let dry. Allow one minute to dry before applying PVC Weld.
Can be used to remove stubborn stains from clothing materials. Apply caution with delicate fabrics. 
Do not use in concentrated form on painted surfaces, unless coating is to be removed.
 TECHNICAL DATA
Available in a 500ml steel can.
PRECAUTIONS
Causes eye damage.
Harmful if swallowed
Causes skin irritation
Toxic to aquatic life.
If swallowed or splashed in eye, flush with generous amounts of clean water.
Store and use in temperatures below 40 Deg Celsius.
Use in a well-ventilated area.
Store well away from children, pets and untrained personal. 
Ensure product is firmly sealed after use.
May cause dizziness if inhaled.
Highly Flammable